This past winter, Moderne spent a month sharing warm treats in the cold Minnesota winter in the form of Oregon Chai, a USDA organic certified chai tea drink. We deployed our team of brand ambassadors to popular grocery stores and Target locations in the Minneapolis area to give out samples of Oregon Chai during busy weekend hours.
The Oregon Chai team sampled The Original TM concentrate. The concentrate was prepared with two different milks - regular milk as well as almond milk to accommodate those with dairy allergies and intolerances. Our brand ambassadors were also trained to prevent any cross contamination between supplies and samples to also accommodate those with nut allergies.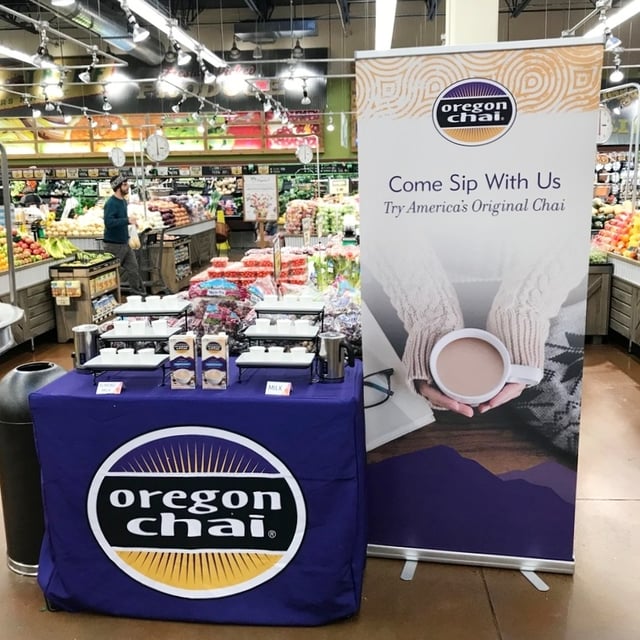 The brand ambassadors also made sure to share Oregon Chai branded magnets and coupons with shoppers as they tried the samples, while reminding them of the USDA Organic certification as well as the eco-friendly packaging (the packaging is minimal and over 50% of that packaging is made from recycled materials!). In addition, they reminded shoppers that the chai concentrate is not only great to drink, but perfect to use in all types of recipes with many recommendations on Oregon Chai's website.
Many people commented on Oregon Chai being a treat like hot chocolate or coffee to enjoy during relaxation time or after meals. One shopper commented "I'm going to buy some for the holidays - my family loves to drink coffee in the evening and this may be a better (healthier) alternative." Many of the brand ambassadors also found that many of the parents shopping shared the samples with their children, who also loved the drink.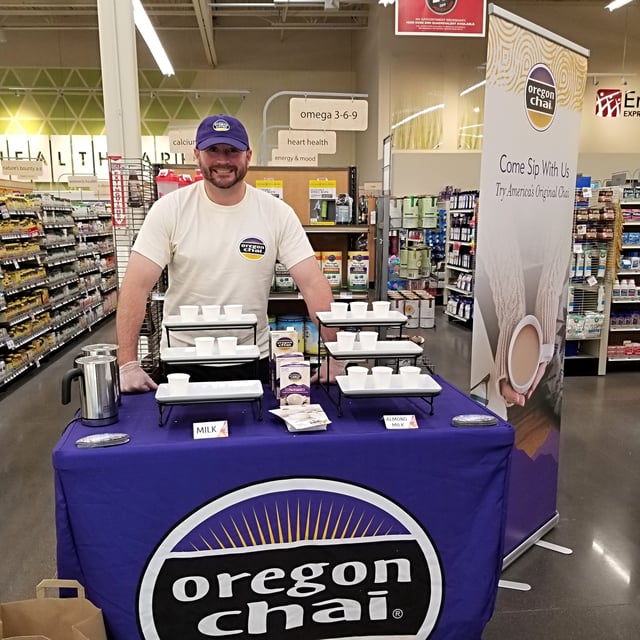 Throughout 36 demos, the Oregon Chai sampling team shared over 3,000 samples and sold over 350 units, with many stores selling out of product. Many stores loved the demo results so much that they requested we return to do more demos!