Hot town, summer in the city and how nice of Nordstrom to treat to a cool ride! To celebrate the opening of their new men's store in Columbus Circle, Nordstrom partnered with Camelot and Moderne to offer a pedicab ride to the new store on 57th Street and Broadway during July and August.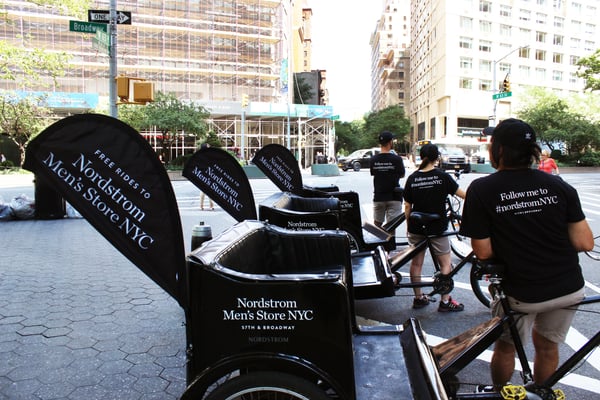 The pedalers were decked out in branded uniforms and chatted up the riders about the new shop during the drive. Cold water bottles welcomed the passengers when they got to the store, another classy touch by Nordstrom!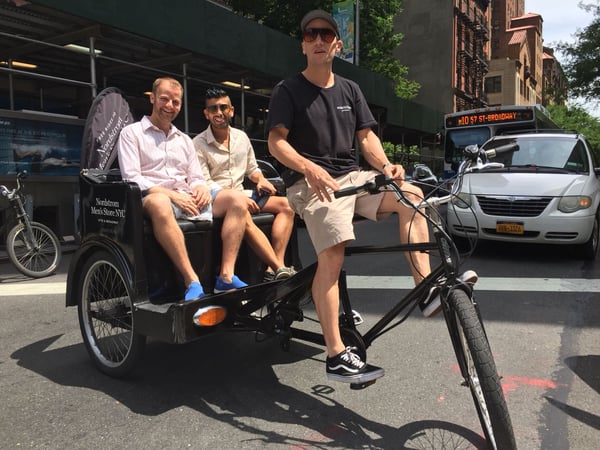 More than 1000 passengers enjoyed over 800 rides during the 16 day stretch, with 83% of them hopping right into the store from the pedi! The responses ranged from "Thanks for the spin" to "Hey every store needs to do this!"
Even our team couldn't resist and had to take advantage! Check out the video below.