One of our favorite forms of guerrilla marketing is digital projections. They're an attention-grabbing, compelling medium that generates a lot of buzz and excitement. But why is this? What makes digital projections so effective? Keep reading to find out the biggest benefits digital projections have to offer.
Unexpected Sight
You see marketing in a range of media every day like posters and billboards. And you see a lot of those. How many digital projections do you see a day? How many do you see in a week or a month? Maybe one, maybe none. As digital projections are such a rarity in marketing media, their unexpected appearances make them exciting spectacles that are impossible to ignore.
Uncluttered Environment
As digital projections are so uncommon, the environment is completely uncluttered. You don't have to compete against other projections because it is highly unlikely there will be any others that night. This uncluttered environment makes it easier to stand out compared to more ubiquitous forms of marketing media.
Video Draws Attention
If you were walking past a building whose wall is usually blank but for tonight, had an image projected on in, you'd notice it. But if it were a dynamic video, you'd have to really stop to check it out. While a static image may catch the attention of passersby, a video will hold it - they won't want to miss anything.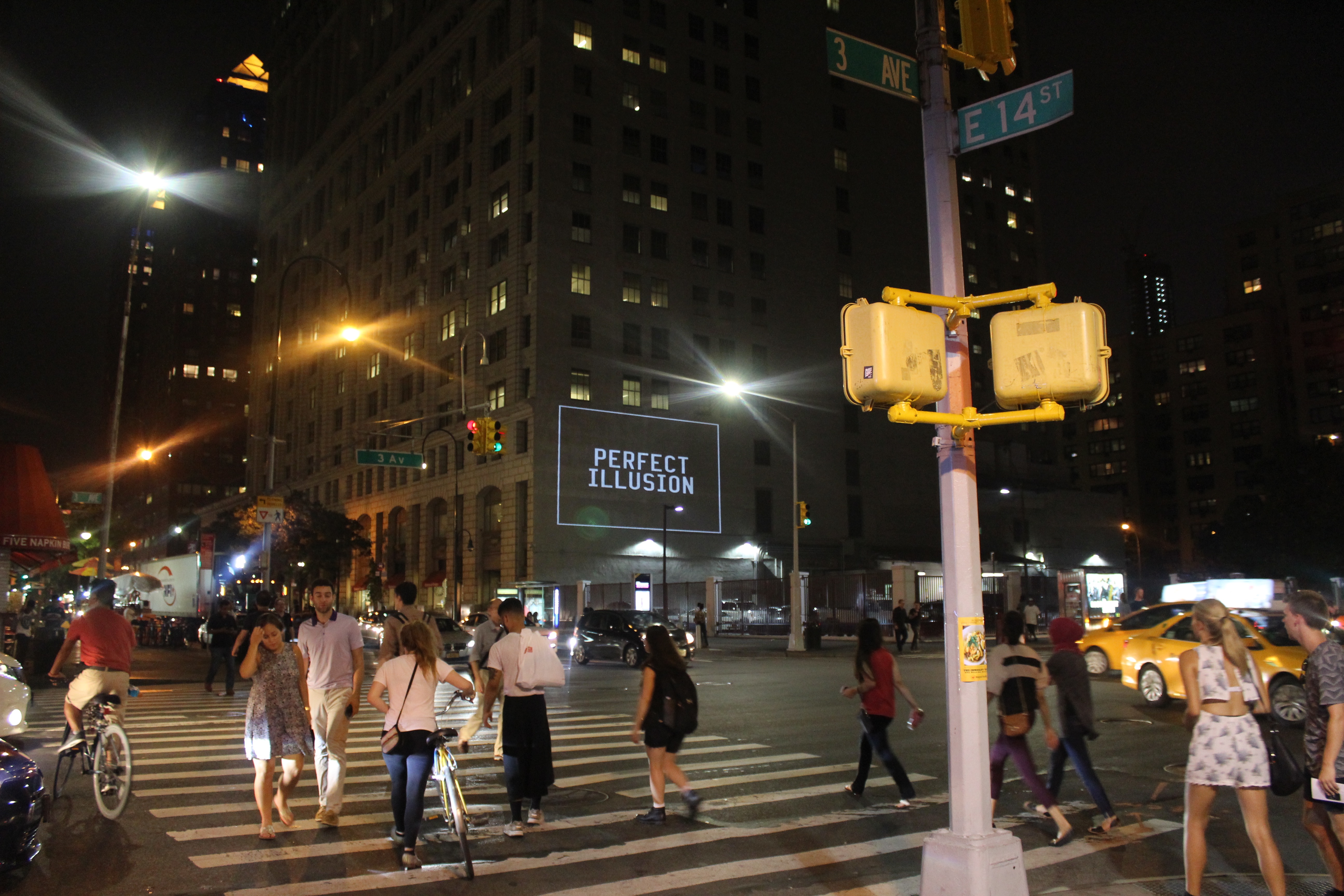 It's Mobile
Don't assume that digital projections have to be in one spot all night because of the fancy equipment needed for it. One of our favorite things about digital projections is that they can actually hit multiple locations in one night. This can allow you to target different audiences at peak times; more baby boomers maybe out and about in one area at a particular time at night, whereas millennials will be found 10 blocks over 2 hours later. With digital projections, you can reach both of them in the same night.
Interested in learning more about digital projections? Contact us for more information and a quote.