When Eleanor Lambert, press director of the American fashion industry's first promotional organization, the New York Dress Institute, created the first New York Fashion Week in 1943, its purpose was to give fashion buyers alternatives to French fashion during WWII when workers couldn't travel to Paris. It has evolved from a couture exposé to a showcase for wear now, buy now fashion.
Since everything moves faster in 2019, brands looking to grab the attention of the head down, phone tapping fashionistas need to be quick and dirty. Or maybe quick and different?
Moderne has participated as a booster of buyer engagement over the past years for brands big and small by showcasing events and shows on the streets in the fashion hoods of Manhattan. What clients imagine we create and execute. And when inspiration is needed for how to attract and dazzle, we do that as well.
Among our offerings:
 Pedicabs – take your guests from show to show or show to lunch?
 Sidewalk art – can't help but see it when they're looking down!
 Posters – indoors or out, make a statement (fashion or otherwise!)
 Digital Projections – in the city that never sleeps, nighttime is the right time!
 Live Mannequins – maybe no Hadid's, but live mannequins are photo worthy and Instagrammable!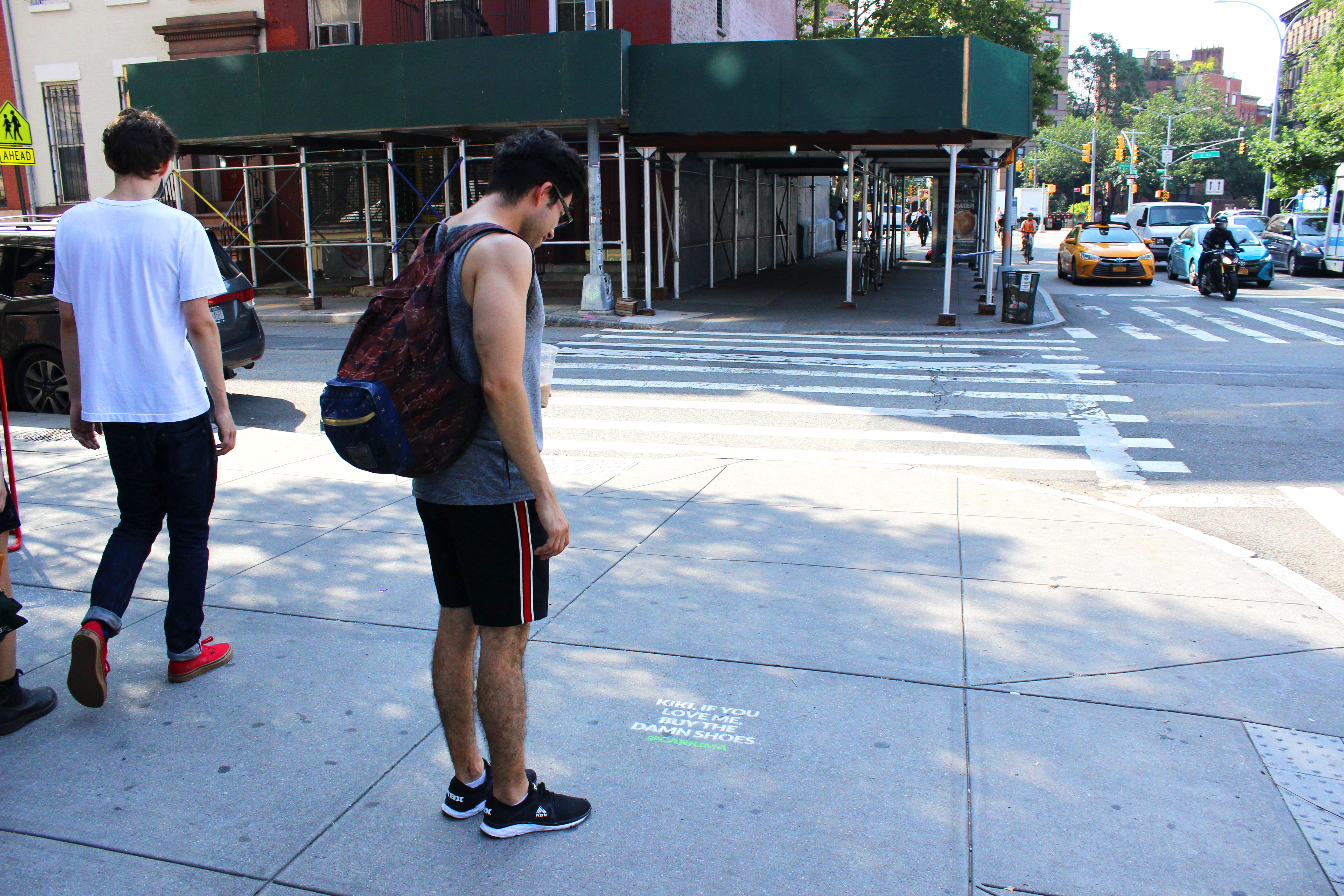 New York Fashion Week attracts more than 200,000 attendees each year and generates more revenue for the city than the U.S. Tennis Open and the New York City Marathon. This year's events have a little political controversy hanging over them, as some brands and designers have decided to change show locations due to supposed political preferences. Rag & Bone and Prabal Gurung will not be showing at Hudson Yards, and final show locations may be updated as new alternate plans are made.
Moderne is available for quick turnaround on the creation of experiences and promotions for NYFW Fall 2019. Contact us at info@modernecommunications.com to find out what we can do for you and your brand.