Pretty much everyone who was alive remembers where they were on 9/11 when the planes hit the World Trade Center. A tragedy that changed our lives and our world forever. The loss and sadness were horrific; God rest the souls lost then and those lost as an aftereffect of the devastation.
But something good happened afterwards. People started to be nicer to each other. People shared their grief and helped each other cope. People flew American flags in solidarity as we suffered as a nation united. We were kinder, more understanding of each other's similarities and differences too. At first, we spent hours glued to our TV's hoping for news of survivors. Every time the first responders and volunteers thought they found something or someone in "The Pile" the entire area became silent as hope grew. Sharing both hope and grief, we prayed for those lost and those who survived, never to be the same.
The Coronavirus, COVID-19, has brought us to our knees once again; a different enemy but one no less dangerous. Yet as we suffer this burden together, there are rays of sunshine and joy. Not just in the celebrations and recognition for the health care community and the front-line essential workers who keep us safe and fed and connected, but in the person to person human kindness that fortunately gets called out on social media. The neighbors who check in on each other (at a distance!) to be sure they're hanging in there, the online shoppers who leave hand sanitizers and snacks for delivery people, the kids who venture out (also at a distance) to chalk paint a rainbow on the sidewalk, the fire fighters and police officers who line up outside of hospitals to blow their horns in honor of the health care people ending their shifts, the New Yorkers who make joyful noise every night at 7:00 to honor the health care workers, the businesses who donate food and necessities to those in need……..the list could go on and we're reluctant to leave anyone out! We join so many others in saying "Thank You!"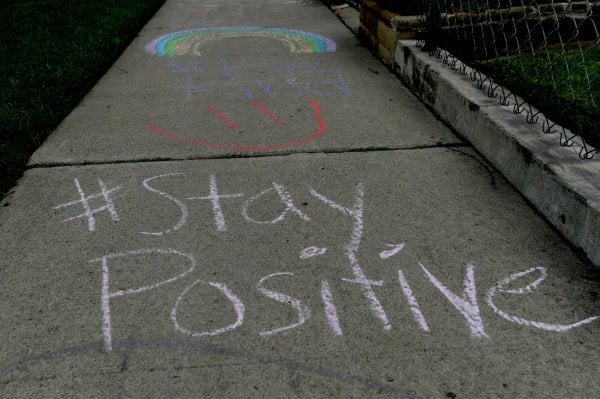 We choose to find joy where we can, and we're finding joy in the beautiful humanity and graciousness of normal people doing great things, even if small things. Please join us in committing to keep the GOOD going! The small acts of kindness, the sharing of happy news, and the celebration of small victories. If we can look back and say something good came out of all this, we'll all be better for it. Stay strong, stay safe, and (for now) stay home!