If you haven't crossed paths with some form of marketing for Deadpool 2 over the last six months, you've probably been living under a rock. The content marketing alone has been impressive from that first Bob Ross teaser trailer to the Celine Dion "Ashes" music video. In the last few weeks, the marketing has ramped up with an appearance on The Late Show with Stephen Colbert and an apology to David Beckham. But the marketing ambush wasn't just content marketing with familiar faces - Deadpool 2 marketing has done experiential marketing, augmented reality, and sponsored social media. If you're gearing up to catch the movie in theatres in the coming weeks or just love marketing, check out the campaign programs below.
Experiential
As Deadpool told the people of Japan the sequel was going to be a musical, a giant Deadpool was making a big splash on the streets of Tokyo. A massive Deadpool sculpture lying across a flatbed truck made its way throughout Tokyo, grabbing the attention of pedestrians.
Check out this "Deadpool 2" promotional truck driving around the streets of Harajuku, Japan in the rain! #原宿 #デッドプール2 #Deadpool2 @DeadpoolMovie @VancityReynolds pic.twitter.com/WR0Gc56GnL

— Tokyo Fashion (@TokyoFashion) May 14, 2018
Guerrilla Marketing
Walmart might be one of the last places we would expect to find some of the cleverest marketing of the year, which is perhaps why this stunt is so great. This week, some Walmart shoppers noticed the Blu Ray's of classic movies had been covered with sleeves featuring very similar covers but with Deadpool.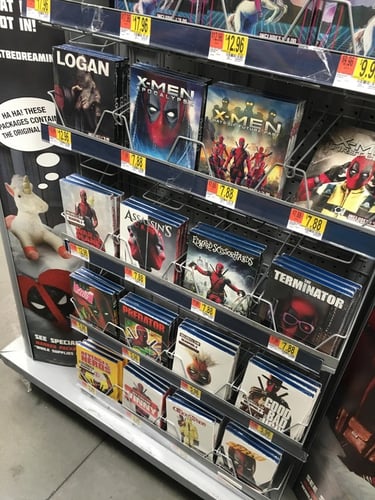 Source: reddit.com
Augmented Reality
Deadpool partnered with 7-Eleven on more than just slurpees and free movie tickets. When fans open the 7-Eleven app in stores, they're able to access the Deadpool AR experience as well as some interesting face filters on the front facing camera. Check out some more gifs of the app from Next Reality.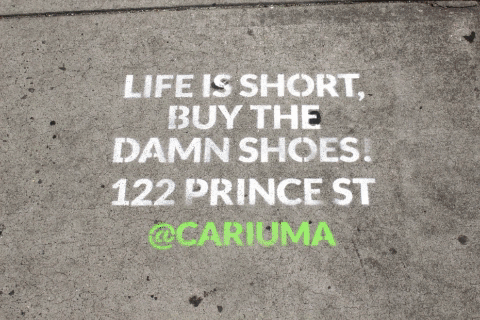 Source: Next Reality
Google Search
If you ever had a question you wanted to ask Deadpool, chances are he's answered it on Google Search already. Should I watch Deadpool with my parents? Did Ryan Reynolds really play the piano in La La Land? He's answered it - go see for yourself! Click the image below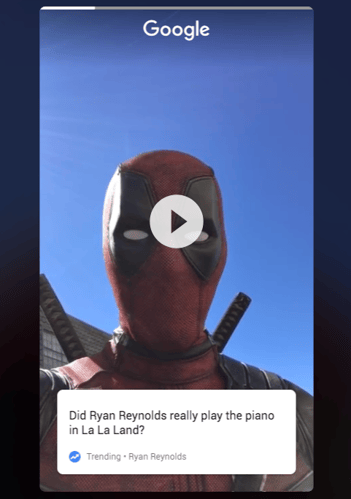 The total barrage of marketing might be annoying to some but to us it's totally genius. It's silly and almost exhausting, so it's totally inline with Deadpool's humor. The question now is will we love the actual movie as much as the marketing campaign?