10 days, 10,000 pets.
Ahead of the official June 25th kickoff date for Best Friends Animal Society's (BFAS) #PayItForward campaign, Moderne assembled a street team of five brand ambassadors alongside Best Friends employees and volunteers at the NYC Pride March on the corner of 9th Street and University Place in Greenwich Village.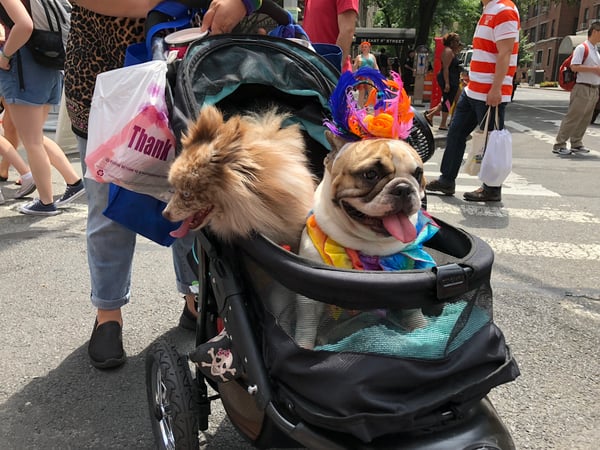 The team's mission was to raise awareness for the Save Them All Campaign, which waives the $25 adoption fee on pets at Best Friend Animal Society Adoption Centers through July 4. The team encouraged people to sign the pledge to Save Them All or to donate to the cause if they were able. People who donated or signed the pledge were given branded stickers, informational pamphlets, and free ice pops from a BFAS branded ice cream cart to beat the summer heat.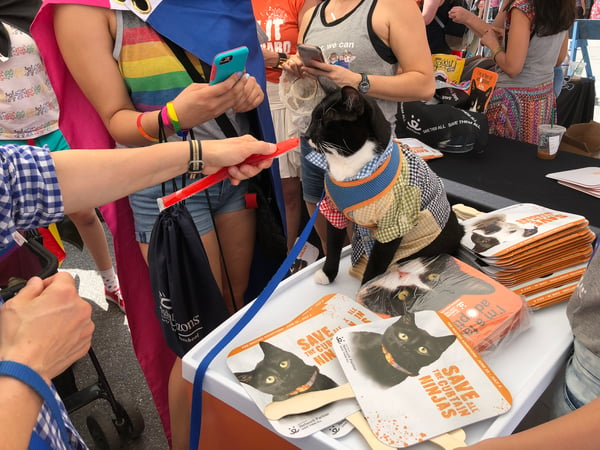 Best Friends' #PayItForward campaign is especially relevant this month, as the July 4th holiday festivities and fireworks causes pets to flee from their homes and end up in municipal animal shelters.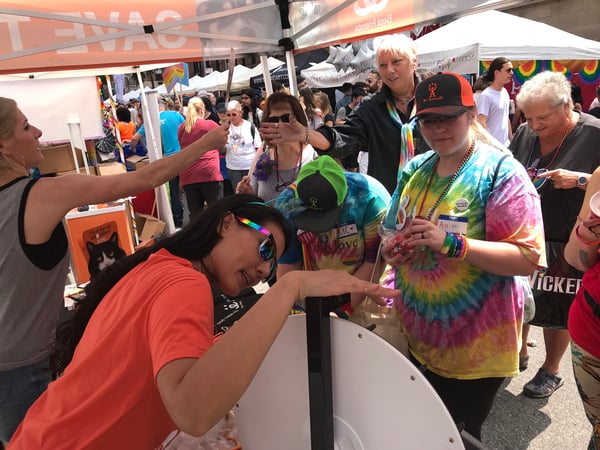 During the Pride March, the brand ambassadors and volunteers gave out 1,800 ice pops, and even more impressively raised over $1k - enough money to cover 45 adoptions! With the help of the brand ambassador team educating parade spectators and participants on the Best Friends Animal Society mission, the organization is one step closer to their goal of saving 10,000 "sloppy kissers."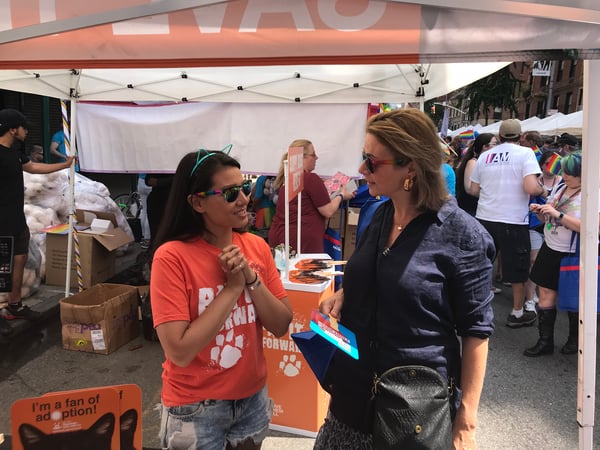 Miss the event this weekend? You can visit the Save Them All page to participate in the campaign by waiving the adoption fee for a family. If you are looking to adopt your next best friend, you can take advantage of fee waived adoptions from Best Friends or a nearly 270 participating Network partner rescue groups across the country!