After successfully sharing physical copies of America's Finest News Source across the country last year, Moderne Communications teamed up with The Onion again to share more newspapers in new cities this year. This summer, The Onion street teams activated in Philadelphia, New York, San Diego, and Seattle.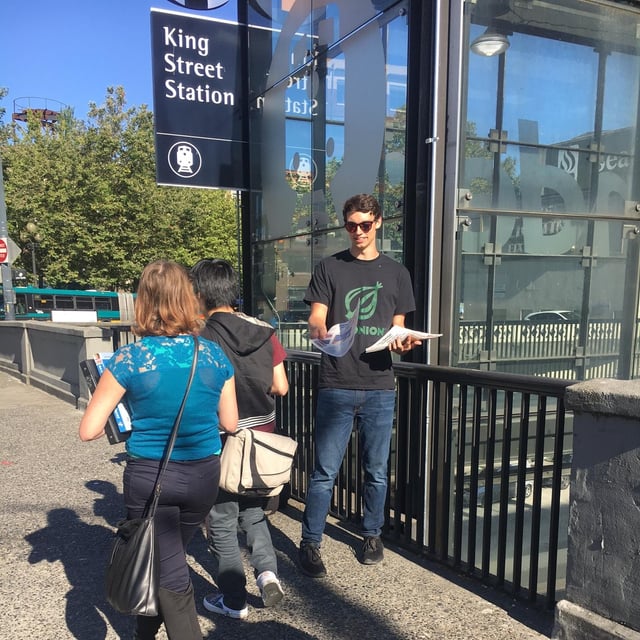 In Philadelphia, New York, and Seattle, we made sure morning commuters had something entertaining to read on their way to work or between meetings by placing our street teams at busy transit centers like King Street Station in Seattle and Penn Station in New York.
When it came time to reach the people of San Diego, we took a slightly different approach. We went to the biggest event of the year - Comic Con! As people waited in line to get into SDCC, our team helped keep them entertained with The Onion newspapers.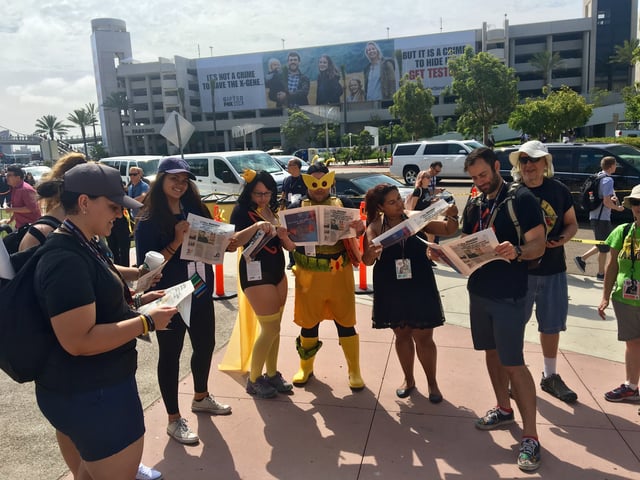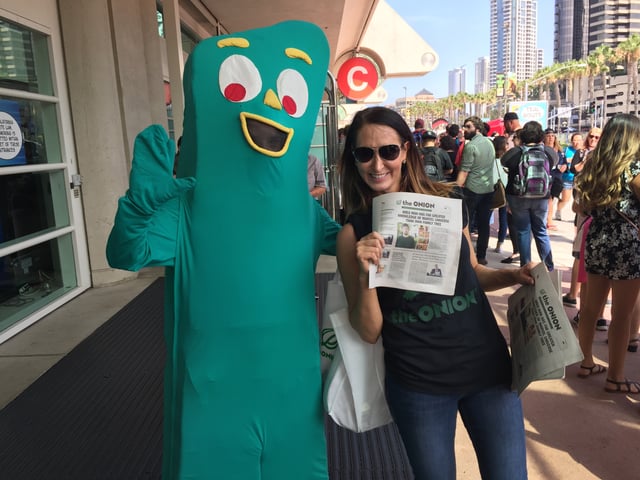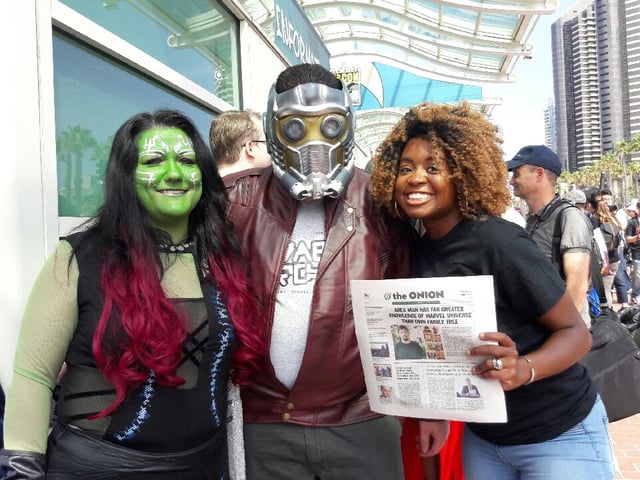 Throughout the 4 week campaign, we distributed 20,000 newspapers between four major cities at major transit hubs and Comic Con, generating over 405,000 impressions!
Like what you see? Looking to create a program like this for your business? Contact Moderne here to learn more.